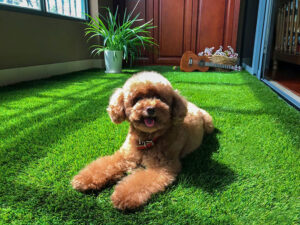 At Amazing Turf, we understand the importance of having a lawn that's both attractive and low maintenance, but most of all, safe for your pets.
With our realistic looking turf, you can have a beautiful long-lasting lawn, free from both harmful chemicals and pesticides. In fact, pet-safety is our top priority!
All of our turf is Commonwealth Scientific and Industrial Research Organisation (CSIRO) tested, so you can have peace of mind that it is 100% safe for people and their pets and at Amazing Turf, we've designed just that.
"Pet Spec" – Your Complete Pet-Friendly System
At Amazing Turf, we've developed a total Pet-Friendly range specifically for your furry friends. This exclusive premium range provides a low-maintenance, eye-catching and odour-free lawn all year round.
Our Premium Plus range of pet-friendly turf grass in Hoppers Crossing includes the following:
High Grade Specifically Designed Pet Turf
Not only is our high-quality turf antibacterial & mould-proof, but it is 20% cooler in the summer months making it an ideal turf for the Australian climate.
Pet Infill
Our pet infill is made only from all natural products. This infill serves to cut the urea in the urine creating a nicer smelling environment for you and your pets.
Pet Deodoriser
Our high performance, ready to use spray deodoriser, is an ideal solution for removing and breaking down odours. This natural formula attacks the acidic components of pet urine and removes unwanted odours without providing additional harmful waste to the environment.
With our complete Pet-Spec solution, you'll not only love the way your lawn looks and feels, but you'll feel confident knowing you're keeping your pets safe. And what's more, our dedicated team of experts will supply and install your artificial grass for you, ensuring the best grass for your pet.
In addition, our pet-friendly turf grass in Hoppers Crossing comes with a host of other benefits, making it the no.1.choice for your pet!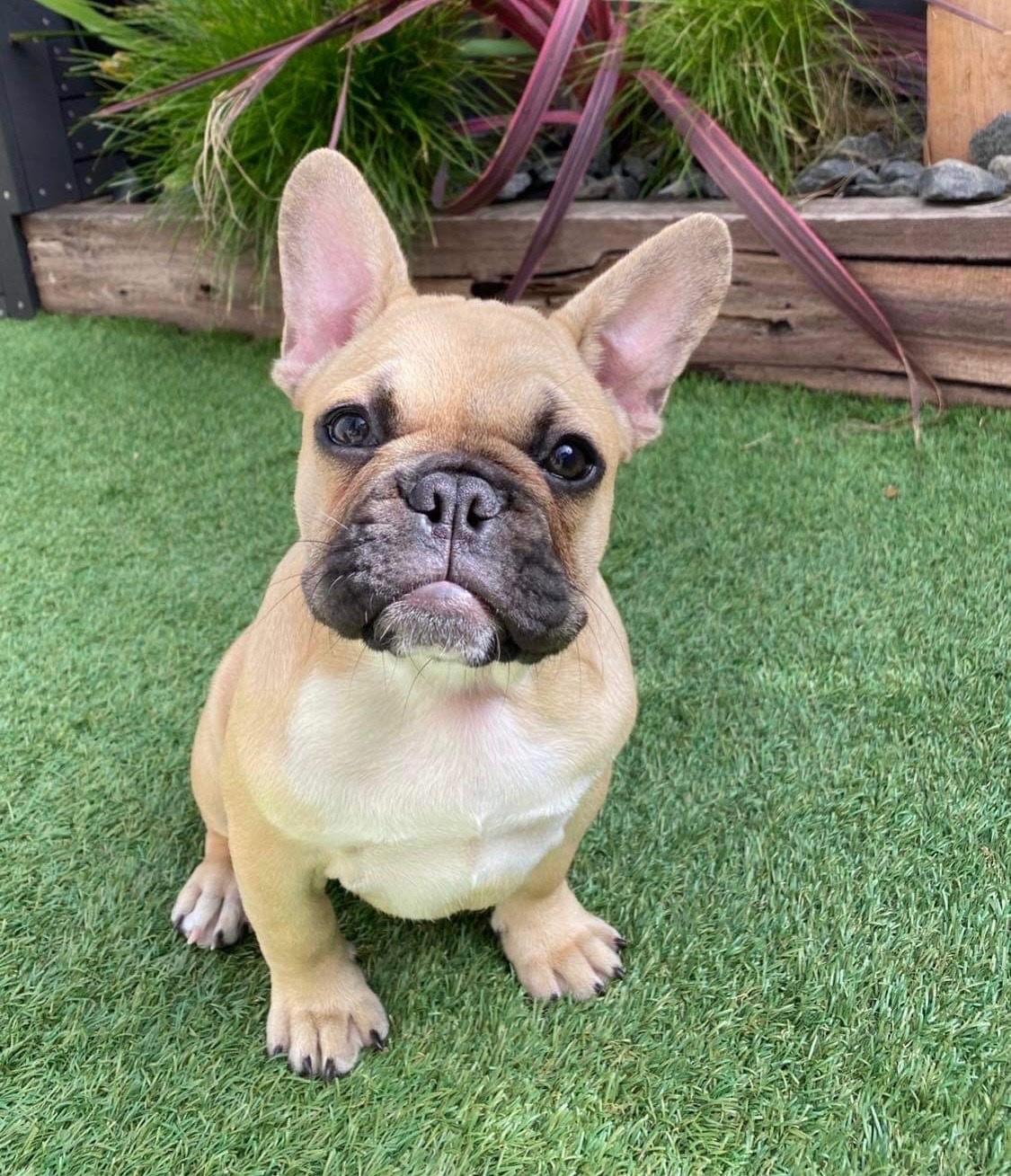 Benefits of Our Pet-Friendly Artificial Turf
Long-lasting & Durable

Our artificial turf is built to last! Soft to the touch, yet tough enough to withstand even the most active dog. Its hard-wearing yarn makes Amazing Turf the ideal solution for your pet's everyday needs.

Easy to Maintain & Cost Effective

Unlike natural turf, which needs regular mowing, fertilising and watering, our artificial turf requires very little maintenance. In fact, as Artificial Turf requires much less water than regular lawn, you'll also be saving money on your water bill.

Safe for Pets

All of our artificial turf and products are free from harmful chemicals and pesticides and guaranteed to be 100% lead free making it totally safe for children & pets.

No more Muddy Paws

Because of Amazing Turf's high quality drainage system, puddles and mud are a thing of the past!  Your dog won't be able to dig holes, so no more muddy paws! So, your home now looks good on both the outside and inside!

Odour Free Turf

Our Pet Turf is antibacterial, and when combined with our pet specific infill (which cuts the urea in the urine), it really is the perfect turf for pets.

Simple Installation

The best thing about our artificial turf is that it's easy to install and maintain. Installation is fairly simple and with proper care and maintenance, you will get years of use out of your new lawn.

While the lasting benefits of owning a pet outweigh the drawbacks, without a doubt, there are still some drawbacks that can't be ignored. The state of your lawn, for one. With pet friendly artificial grass, though, you can wave goodbye to a backyard covered in holes and muddy paws through the house. With pet friendly fake grass, you can have the best of both worlds: a lawn that is safe and fun for the furry member of your family but also attractive enough to show off to your family and friends.
1. Is the pet friendly artificial turf safe for both pets and humans?
Absolutely! Our pet friendly artificial grass is CSIRO tested to ensure 100% safety for both pets and humans. It is free from harmful chemicals, pesticides, and is guaranteed to be 100% lead-free, making it an ideal choice for pet owners.
2. What products are included in the pet friendly artificial grass range?
Our range of pet friendly synthetic grass includes high-grade pet turf, along with Pet Infill made from natural products and a ready-to-use Pet Deodoriser spray. These products are designed to work together to neutralize urine odours and maintain a pleasant environment for pets and their owners.
3. Is pet friendly fake grass easy to maintain?
Yes, our pet friendly artificial turf is designed for low maintenance. Unlike natural grass, it doesn't require mowing, fertilizing, or regular watering. This makes it a cost-effective and convenient option for pet owners looking for a hassle-free lawn solution.
4. How does the pet friendly artificial turf manage pet waste and odours?
Our pet friendly fake grass is antibacterial and highly effective at neutralizing pet urine odours. The pet-specific infill works to neutralize urea in pet urine, significantly reducing odours. Additionally, our high-performance pet deodoriser spray helps break down and eliminate any lingering smells.
5. Can pet friendly synthetic grass be installed indoors?
Yes, our pet friendly artificial turf is versatile and can be custom-fitted for any space, whether indoors or outdoors. This flexibility allows pet owners to create a safe and enjoyable area for their pets to play and relax, regardless of the location.
Still have questions? We're here to help!
We understand that choosing the right artificial or synthetic turf is a big decision. If you still have questions or need more information, we're here to help every step of the way.
Call the experts or Book an Appointment
Thank you for considering Amazing Turf. Your green oasis is just a call away!
Areas we serve
Amazing Turf is delighted to offer out top-tier artificial and synthetic turf services across various locales, including Hoppers Crossing, Williams Landing, Werribee, Wyndham Vale, Manor Lakes, Point Cook, Tarneit and Truganina. We're committed to enhancing your outdoor spaces with our durable, high-quality turf, no matter where you're located in these areas. Trust us to bring excellence right to your doorstep.