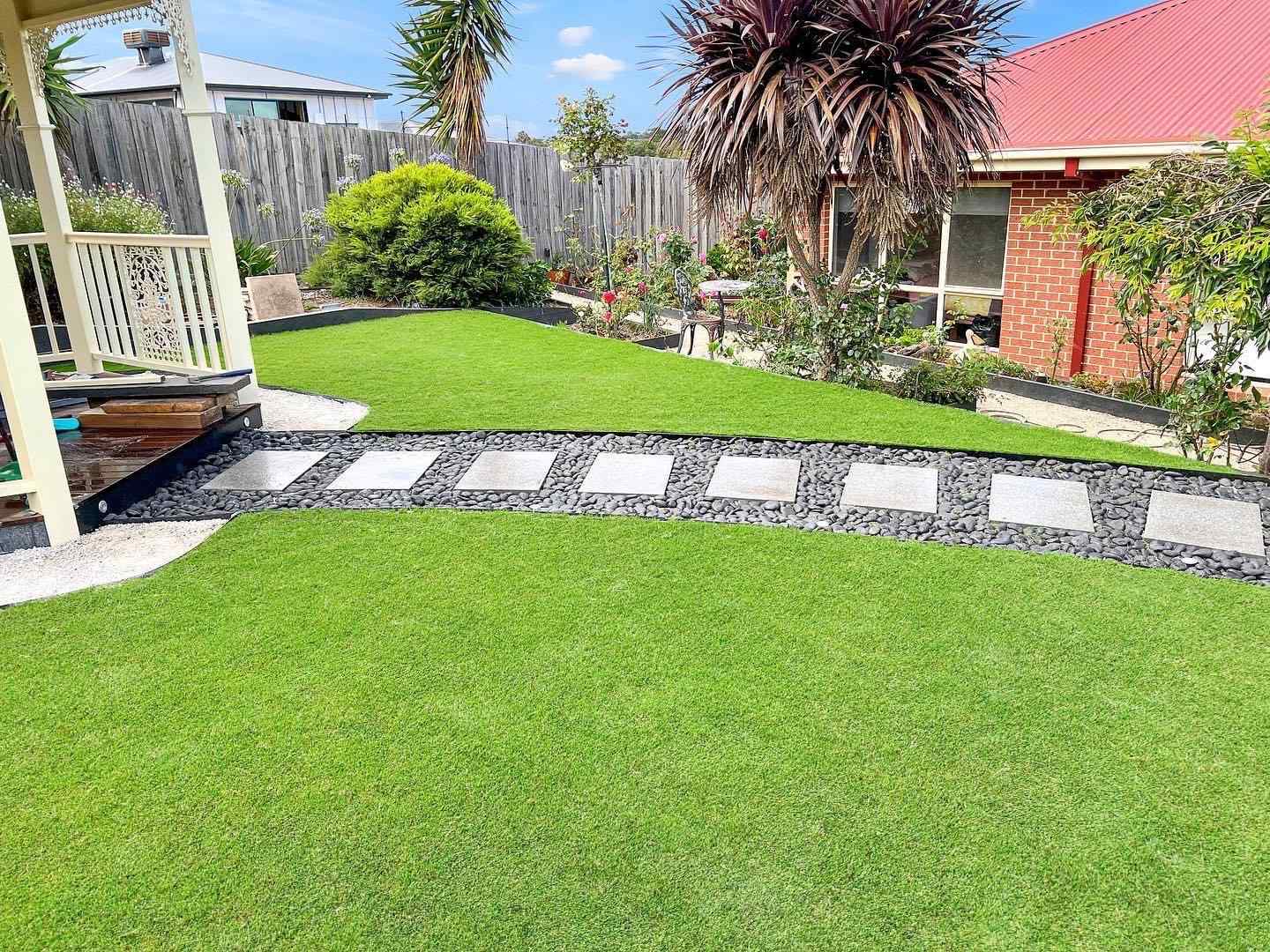 Residential Artificial Grass Installation in Melbourne – Amazing Turf
Artificial grass eliminates the need for mowing, watering, or edging, saving you both time and money. Amazing Turf offers easy Residential Artificial Turf Installation that produces immediate results with zero ongoing maintenance and costs. Our Residential Artificial Grass remains lush and vibrant all year, providing a guaranteed allergy-free environment. With UV-resistant and fade protection, our products are rigorously tested and specifically designed for Australian conditions—offering a reliable, long-lasting lawn solution for all Melbourne, Geelong, and regional Victoria residents.
The Amazing Turf residential range of grass caters to your individual needs and suits all budgets. Amazing Turf can provide grass for the smallest balcony job, through to the largest backyard &/or pool area. Our grasses are child and pet friendly.
We wholesale direct to the public
We service Melbourne, Geelong, and regional Victoria
Need Help with Residential Artificial Turf Installation?
Enhance the beauty and convenience of your home with our top-notch residential artificial turf installation services. We cater to projects of all sizes, from small interior applications to transforming large outdoor areas. Our commitment to providing the perfect artificial turf solution for your needs ensures that you'll enjoy a lush and vibrant landscape year-round.
Synthetic Grass for Your Home
Experience the luxury of greenery without the maintenance with our synthetic grass solutions for your home. Whether you have a small backyard or a sprawling garden, our range of residential synthetic turf is designed to meet your unique requirements. Achieve a green, natural look and feel without the hassle of regular upkeep.
Residential Synthetic Turf in a Variety of Styles
Choose from a variety of styles for your residential synthetic turf needs. Our range includes options that mimic the look of natural grass, ensuring that your lawn complements your home's aesthetic perfectly. Enjoy the versatility and durability of synthetic turf while adding value to your property.
Natural-Looking Residential Fake Grass
Elevate the beauty of your gardens with quality fake grass. Our products are designed to enhance the aesthetics of your outdoor spaces, providing a green and inviting atmosphere. Say goodbye to the challenges of maintaining natural grass and welcome the convenience of our high-quality fake grass solutions for your garden.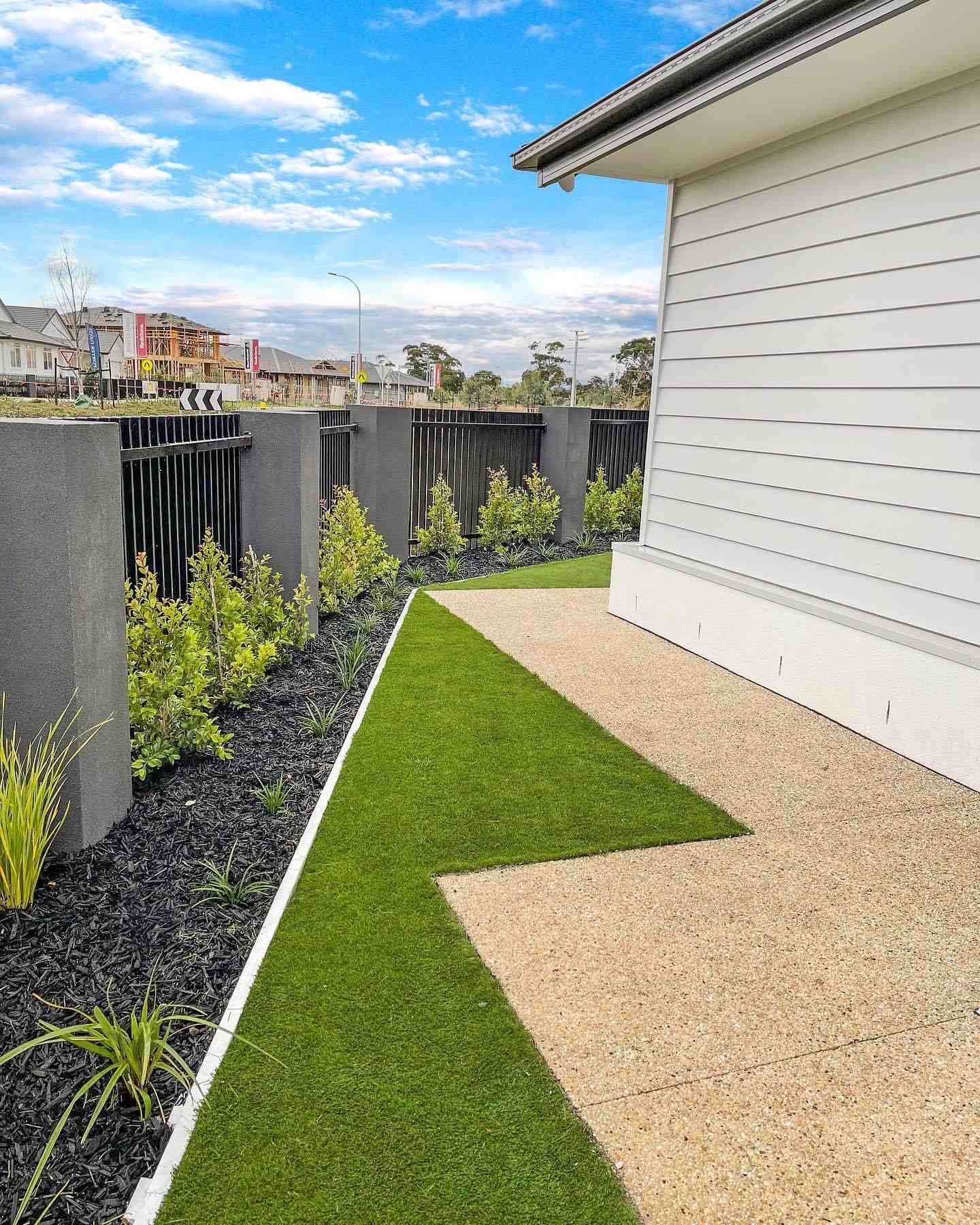 1. What are the steps involved in the artificial grass installation process?
The process involves marking off the installation area, preparing the base (which includes cleaning, edging, laying crushed rock, and adding crusher dust), laying the grass, cutting off excess turf, joining pieces with self-adhesive tape, securing the grass with nails, and finally, adding silica dry sand infill.
2. How do I prepare the base for artificial grass installation?
Remove debris and topsoil, then level and compact the ground, adding a layer of crushed rock and a top layer of crusher dust. Ensure the sub-base is dry before starting, and use a vibrating plate compactor for compaction.
3. Can I install artificial grass on a slope?
Yes, absolutely. Installing artificial grass on a slope is entirely feasible. Our team of installers possesses the expertise and experience to handle these specific types of installations. So, you can be assured of a seamless and sturdy finish, even on inclined surfaces.
4. Can I install the artificial grass myself?
Yes, installation can be a DIY project, but if you encounter problems or prefer professional assistance, call Amazing Turf at 1300 680 817 to have one of our expert installers help you.
5. Can I install artificial grass on top of my existing lawn?
Unfortunately, installing artificial grass over existing natural grass is not recommended. The roots and weeds from the natural grass can damage the backing of the artificial turf. Additionally, drainage could be compromised, leading to potential issues if the artificial turf is placed directly over natural grass.
Still have questions? We're here to help!
We understand that choosing the right artificial or synthetic turf is a big decision. If you still have questions or need more information, we're here to help every step of the way.
Call the experts or Book an Appointment
Thank you for considering Amazing Turf. Your green oasis is just a call away!
Areas we Serve
Amazing Turf is delighted to offer out top-tier artificial and synthetic turf services across various locales, including Hoppers Crossing, Williams Landing, Werribee, Wyndham Vale, Manor Lakes, Point Cook, Tarneit and Truganina. We're committed to enhancing your outdoor spaces with our durable, high-quality turf, no matter where you're located in these areas. Trust us to bring excellence right to your doorstep.