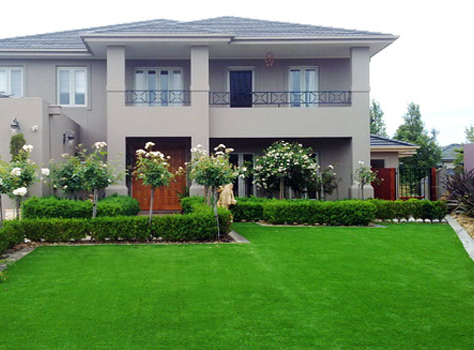 Synthetic grass is the new, fresh alternative to instant lawn, because it looks natural, feels fabulous and doesn't take up your weekends with a high level of maintenance or expensive lawn mowing services. With the extensive drought we are facing in many parts of Australia, all of our synthetic grasses are made to focus on reducing maintenance costs, water conservation, durability, aesthetics and safety concerns. We also have a team of professional installers whom will ensure every square metre of synthetic grass is installed in a professional manner. Regardless the size, we treat all jobs the same..We can also supply a full DIY kit and accessories if you would like to install the synthetic grass yourself. Click here to view our thorough installation guide.
Commitment
As a supplier and installer of synthetic grass, we give serious and careful consideration to the most important factors from our customers' point of view – from quality to safety and low pricing.
What You Can Expect From Amazing Turf
15 year warranty
Guaranteed low prices
Huge selection of quality synthetic grass and accessories
Friendly and experienced customer service
Expert product knowledge
Free quotations and an experienced installation team
Every synthetic grass made by Amazing Turf will provide you with a unique surface for your needs, from your poolside, backyard, front-yard, rooftop, or play area, we have the right grass for you.