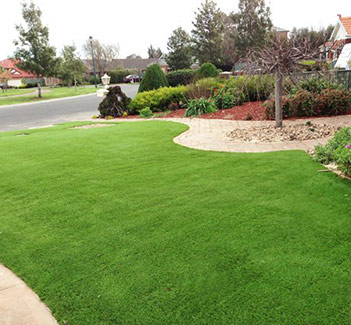 Transform your pool place with a synthetic grass set up via way of means of Amazing Turf. Your poolside will appearance well-manicured and well-maintained with little attempt from you! Artificial grass round your pool will decorate the classy of your backyard and offer many different benefits. Our professional turf set up crews have a long time of mixed enjoy and could appreciate your property and your privateness during the set-up process. Bring a brand-new stage of consolation to any in-floor swimming pool. Instead of concrete, surround your pool with synthetic grass and experience the lush, tender, natural-searching floor cover. You'll experience tender grass below your toes without the mess, puddles, and cruel feeling of concrete to your toes. Any water that's splashed out of the pool will drain proper via the turf, rather than developing puddles or sporting grimy water again into your pool.
Eco-friendly: You can store as much as 99,000 gallons of water every year if you turn to synthetic grass. This eco-aware choice allows to preserve water for different resources.
Artificial turf round your swimming pool and pool regions affords a permanent, tender, durable, and secure floor for all kinds of play and activity.
Amazing Turf's "Cascade Backing" turf drainage drains water at a charge of 1,500 in/hr. It's usually geared up for play, even after a rainstorm.
Artificial grass round swimming pools affords kids with an area to run, play, and unavoidably fall without getting injured, muddy, or blanketed in grass stains.
Traditionally, maximum in-floor swimming pool decks are fabricated from concrete or different tough substances. Concrete is expensive, tile is dangerously slippery while wet, timber decking requires a ton of maintenance, and pavers take some of elbow grease to hold up. A natural-searching artificial grass extending round your pool gives the splendour and capability that different pool decking substances can't compete with, making synthetic grass the high-quality preference for swimming pool place landscaping.
Melbourne and Geelong Region Summers are pretty amazing as that time, you can hit the pool but are you saying, you got muddy lanes and are scared of slipping on the edges. What are we for? Hurry Now! Dial Amazing Turf now to get the fastest services and you can enjoy your time under the Sun.