Artificial Turf & Grass Installation in Melbourne
Amazing Turf is your trusted partner for premium Synthetic Grass Installation services, offering a wide range of high-quality options designed to meet the unique needs and preferences of our valued customers. Whether you desire a lush, vibrant lawn to enhance your backyard, or need a durable, low-maintenance Artificial Turf Installation for a commercial property, we have the perfect Fake Grass Installation solution tailored just for you.
One prominent advantage of artificial grass is its low-maintenance nature. Unlike natural grass, which necessitates regular mowing, watering, and fertilizing, our Synthetic Grass Installation requires minimal upkeep. This allows you more time to enjoy your outdoor space, reducing maintenance efforts post Fake Grass Installation. Plus, our products are resistant to pests and diseases, eliminating the need for harmful pesticides and herbicides.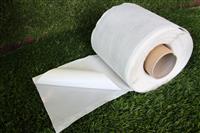 Self Adhesive Joining Tape 150cm x 10m $25 per roll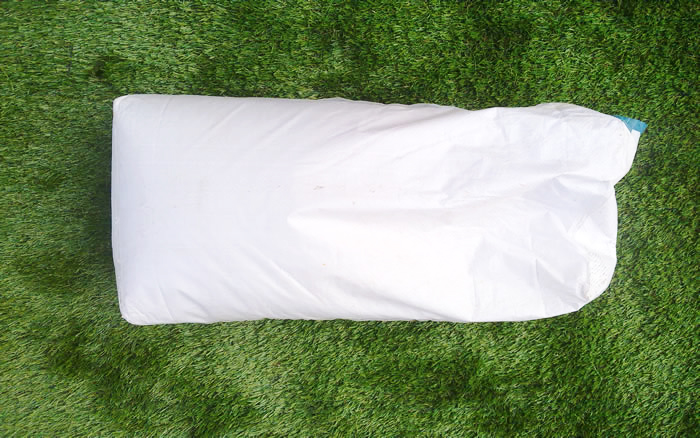 Silica Dry Sand 20Kg $10 per bag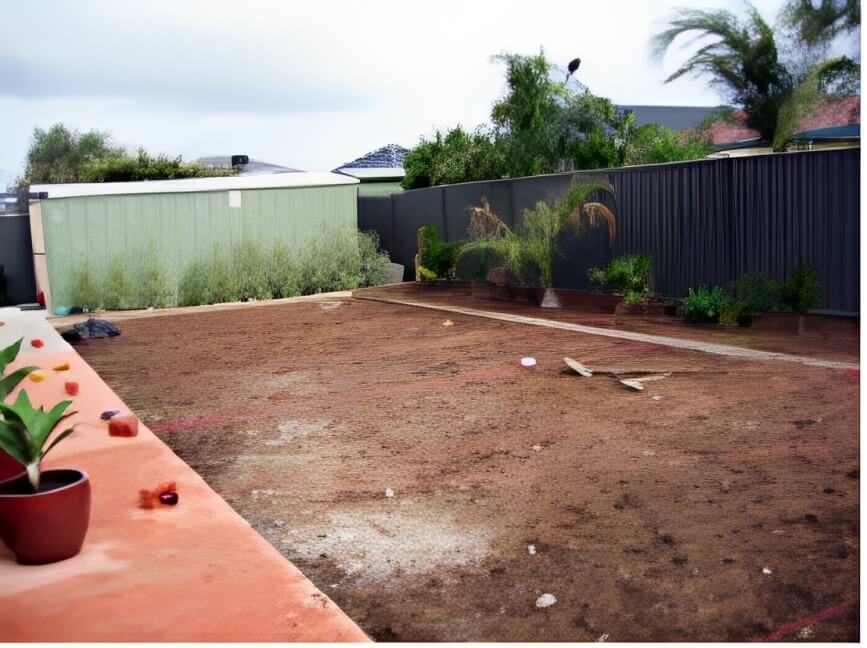 150mm Spiral Nails $30 Bag of 100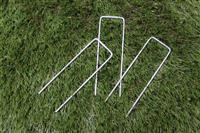 U- pin Qty 50 $15 per bag
Synthetic Grass Installation Guide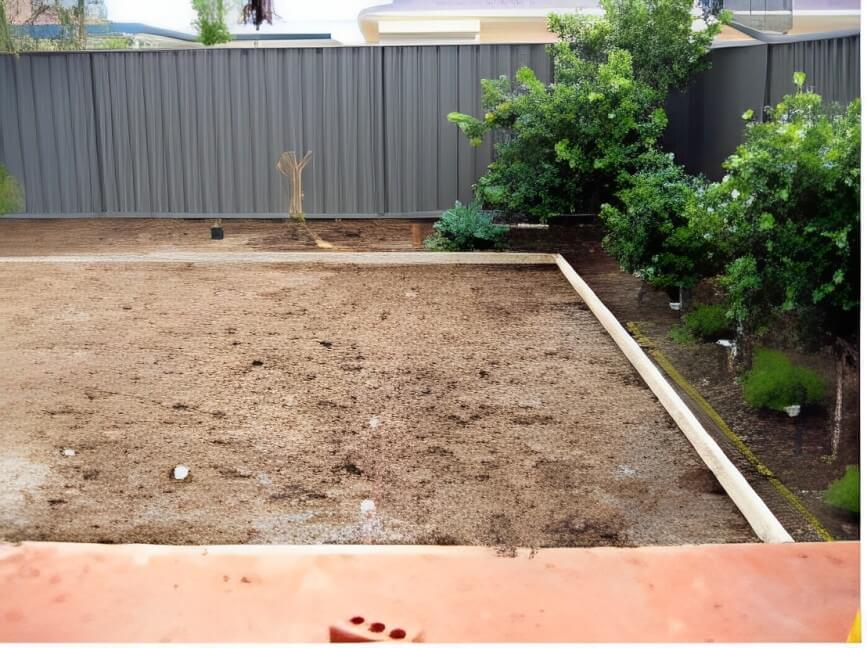 Mark off the area that you want to install the turf with an outdoor spray can marker. Consider the dimensions of your AMAZING TURF (our turfs come in 2 widths, 3.75m & 2.00m, all rolls besides Natural 45mm (3.75 only), (Golf Pro 4m & 2m only) come in 4m rolls as well after removal of the manufacturing trim which shows our triple backing). Consider these widths when planning the layout as this can reduce the amount of seams required and will save you time and money.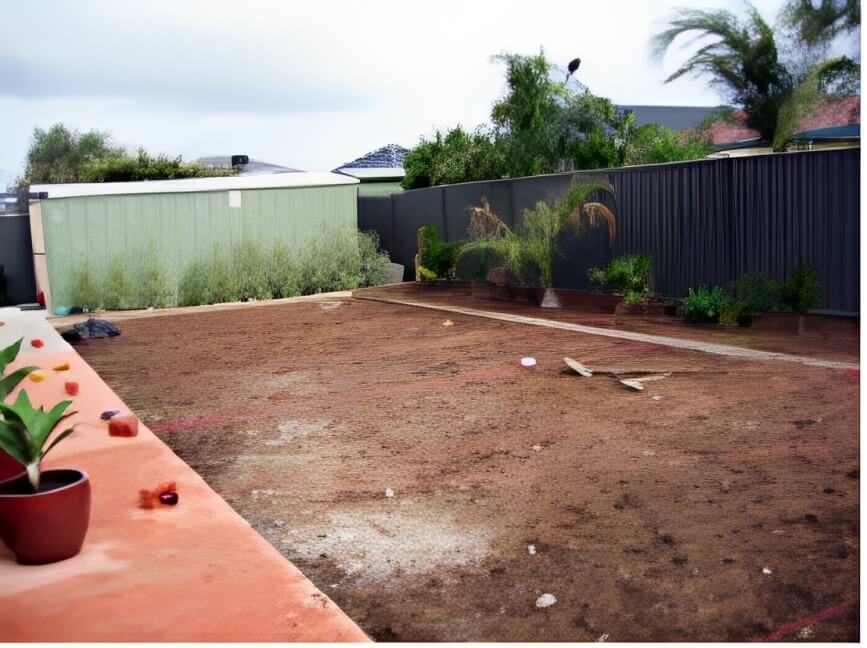 Base Preparation – Ground Cleaning
Remove all debris and approximately 100mm of soil. Ideally, the sub base will be pitched slightly towards the best direction to allow for water run-off. This can be achieved by running string lines away from the property as well as ensuring that you have a appropriate level across the entire area to be laid.
If you find that you are having problems and would like professional help, please call AMAZING TURF 1300 680 817 and we can send one of our installers.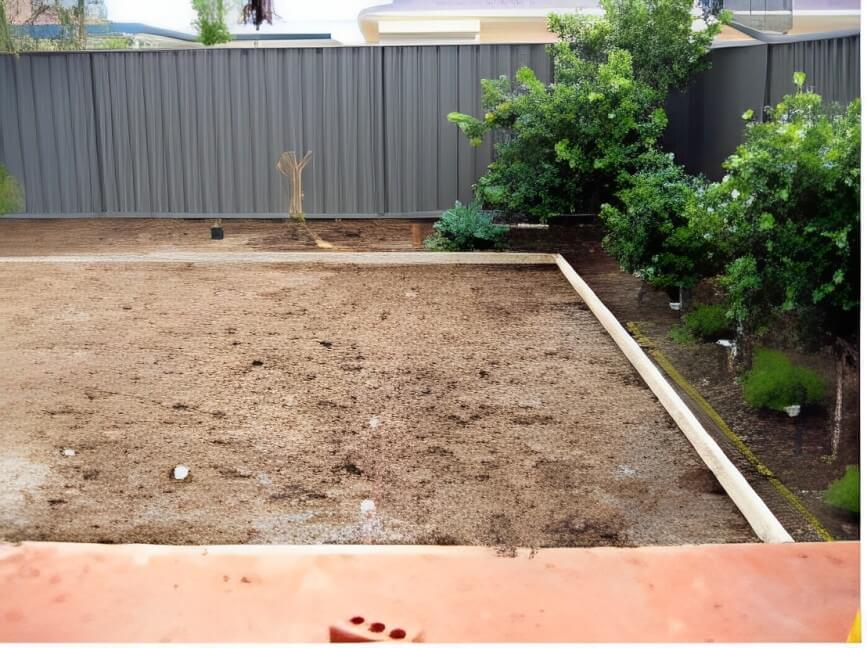 Base Preparation – Edging
Fix edging around the perimeter where your AMAZING TURF will be laid. Cap sprinklers and turn off any water valves. Compact the existing ground with a vibrating plate compactor/wacker. Spray weed/grass killer for optimal results.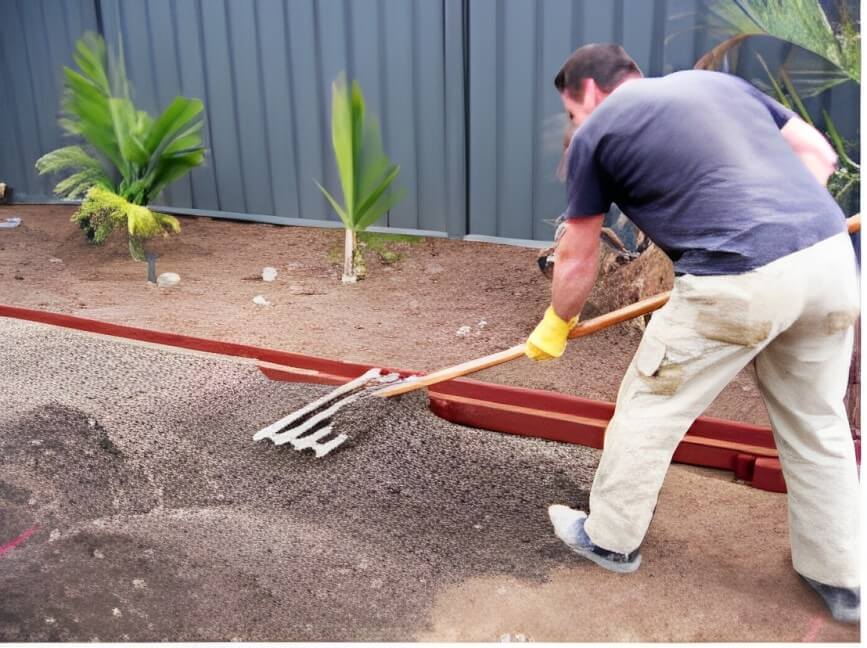 Base Preparation – Crushed Rock
Sub-Base: It is important to ensure the sub-base is completely dry before laying any crushed rock to reduce settling and ensure proper compaction of the surface. Once the sub-base is completely dry, spread and level crushed rock to an approx depth of 80mm. Then compact again with a vibrating plate compactor/wacker.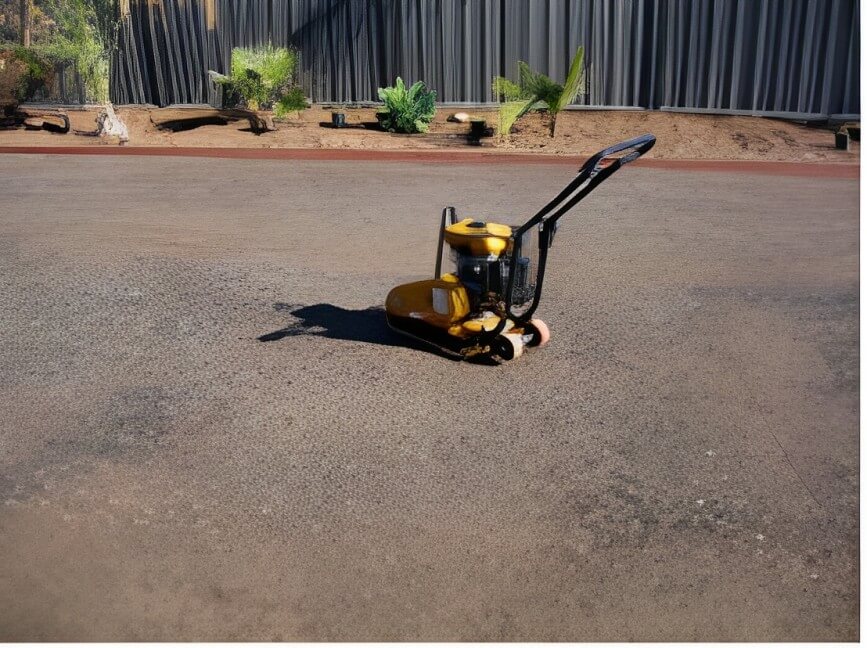 Base Preparation – Crusher Dust
Add a top layer of approx 5 – 10mm of crusher dust, compact with a vibrating plate compactor/wacker.This ensures that you don't feel any large protruding rocks when you walk on your AMAZING TURF.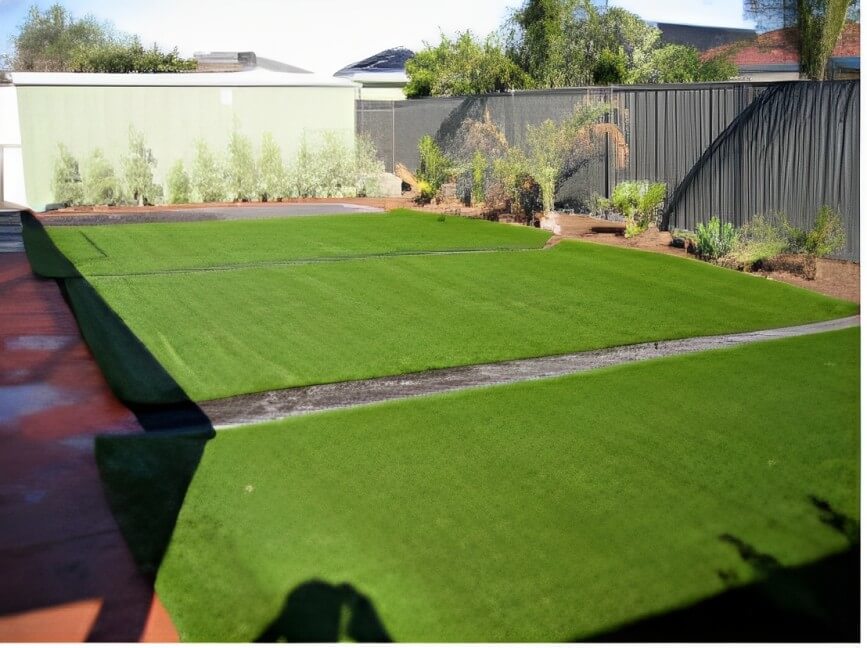 Lay and roll out your AMAZING TURF onto your prepared area. Note: Try to avoid dragging the turf as this may dislodge some of the crushed rock and/or crusher dust surface.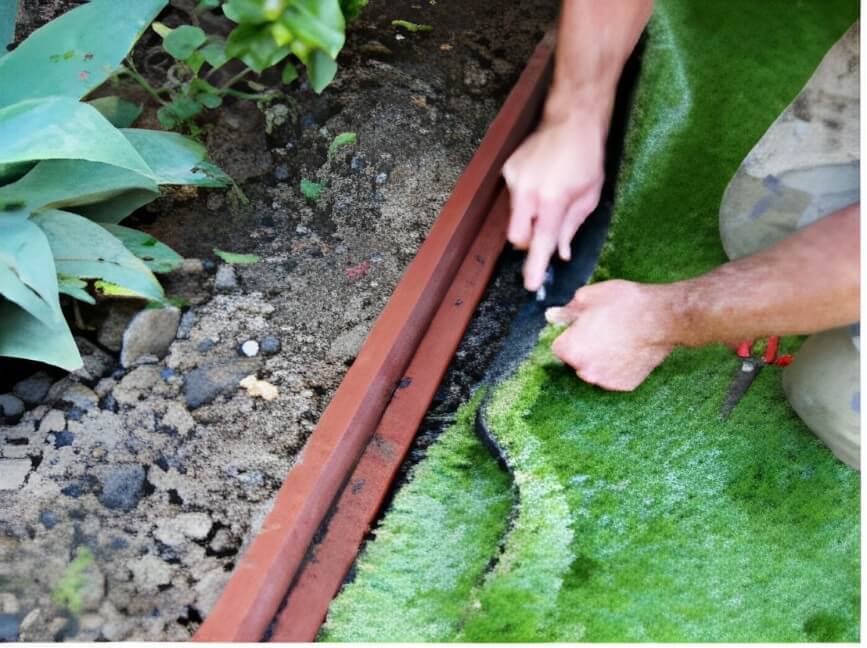 Cut off any turf that is over hanging your edging, always using a sharp blade. Make sure turf is still appropriately positioned.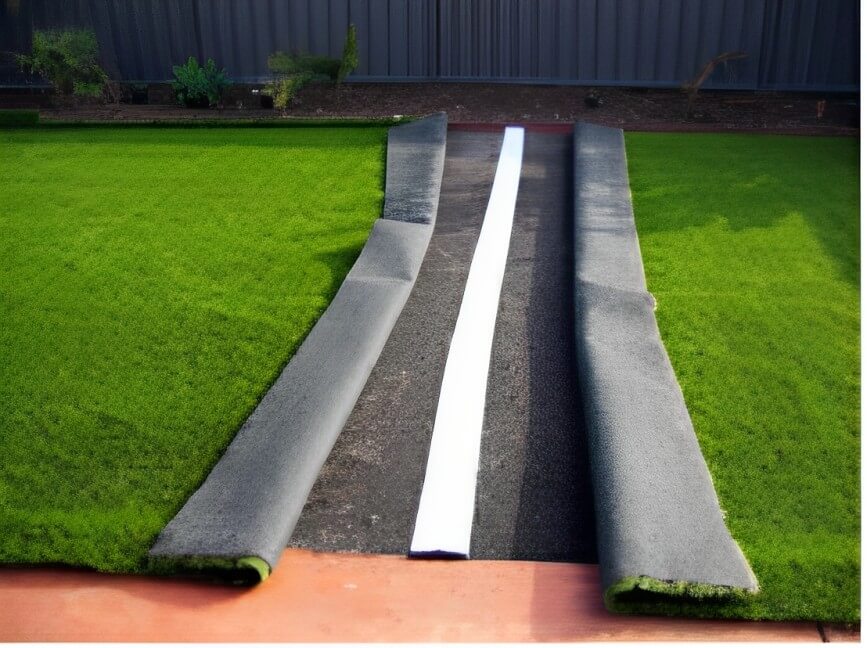 When joining your AMAZING TURF together, be sure to use our self adhesive joining tape, no glue is required. Just peel off the back of the joining tape and press firmly along the join.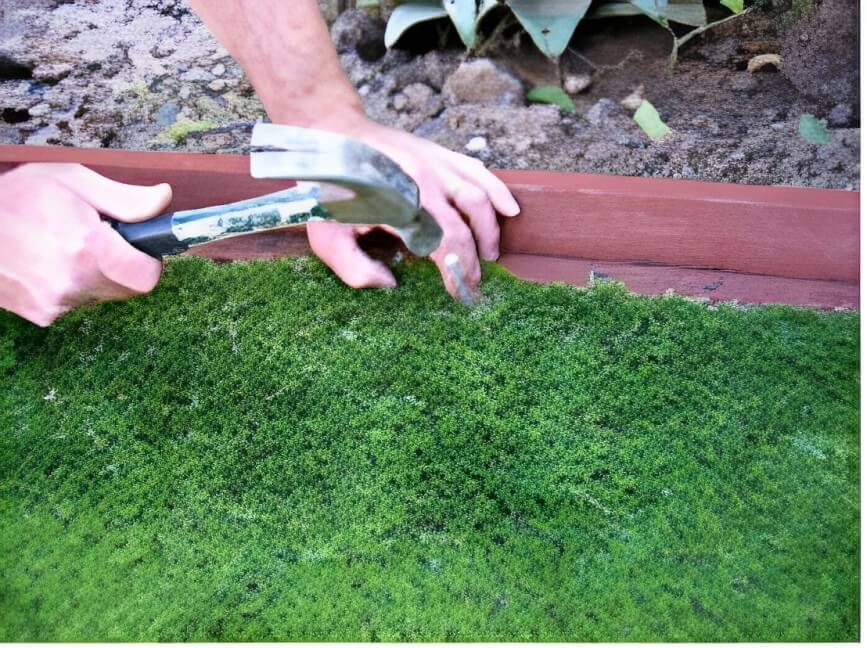 Secure the Grass – Perimeter
Nail all the perimeters down at 300mm intervals using 100mm flat head nails.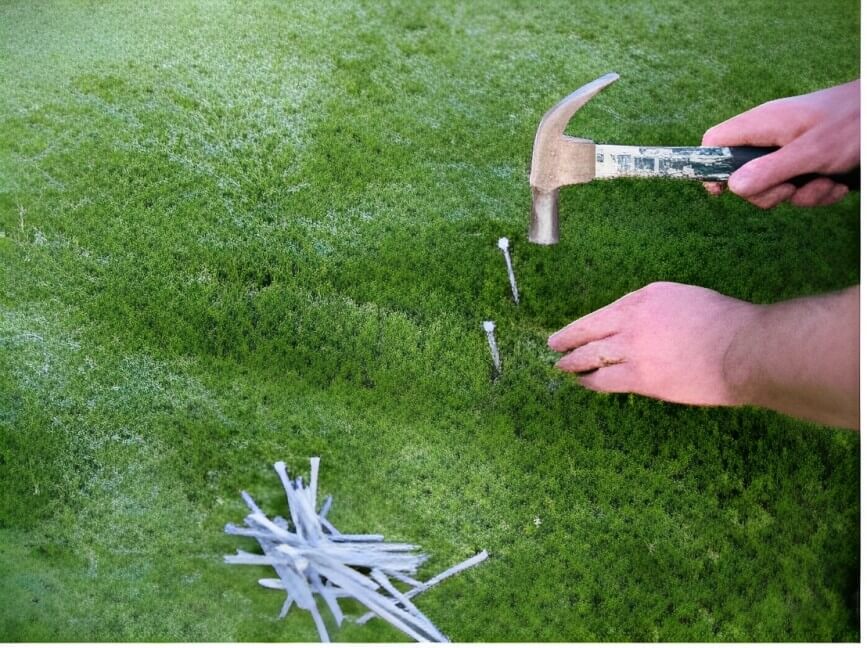 Secure the Grass – Joining tape
This must also be applied to the joining seams at the same 300mm intervals.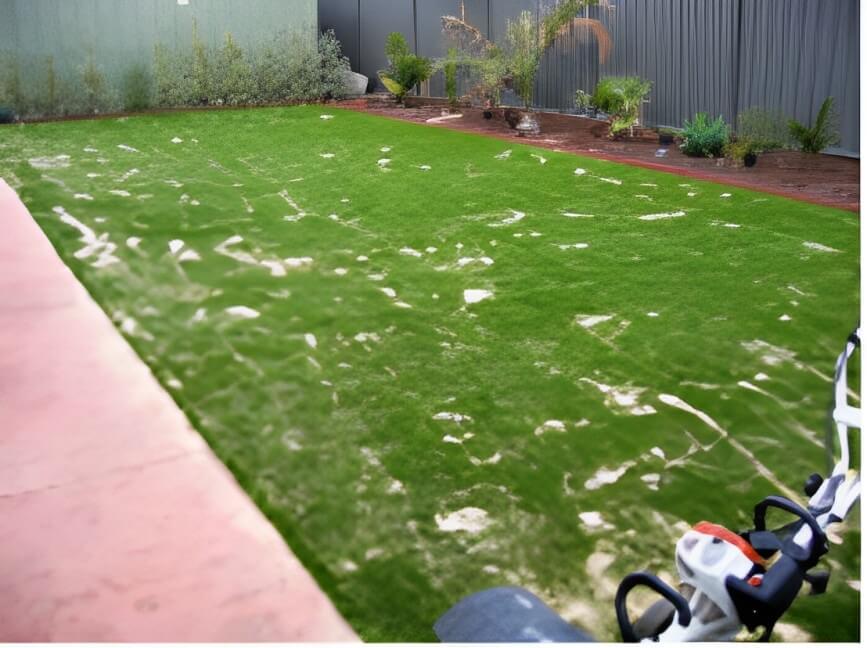 Top dress the grass with an even sprinkling of silica dry sand. A broom can be used at this stage to sweep in the sand evenly and to also brush the grass blades straight and vertical. Approximately three to five kilograms of sand is required for each square metre of AMAZING TURF.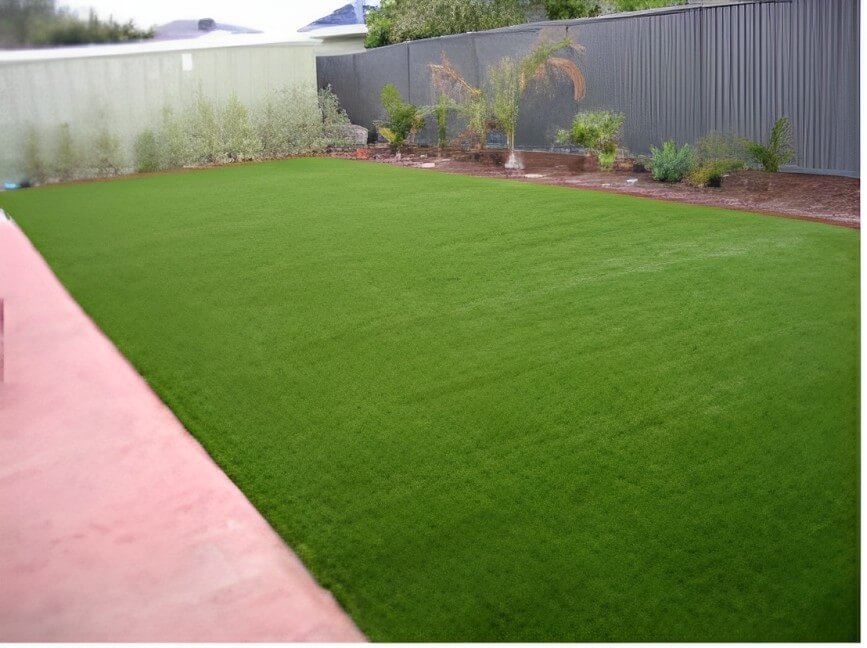 SIT BACK AND ENJOY YOUR AMAZING TURF
1. What are the steps involved in the artificial turf installation?
Artificial turf installation involves several key steps to ensure a high-quality finish. Initially, mark off the installation area. Prepare the base by cleaning, edging, laying crushed rock, and adding crusher dust. Then, lay the artificial grass, carefully cutting off any excess turf. Join pieces together using self-adhesive tape. Secure the synthetic grass with nails and finish by adding silica dry sand infill for stability.
2. How do I prepare the base for synthetic grass installation?
For a successful fake grass installation, base preparation is crucial. Start by removing debris and topsoil from the installation area. Level and compact the ground, then add a layer of crushed rock followed by a top layer of crusher dust. Ensure the sub-base is dry and use a vibrating plate compactor for thorough compaction.
3. Can I install artificial grass on a slope?
Yes, absolutely. Installing artificial grass on a slope is entirely feasible. Our team of installers possesses the expertise and experience to handle these specific types of installations. So, you can be assured of a seamless and sturdy finish, even on inclined surfaces.
4. Can I install the artificial grass myself?
Yes, you can undertake artificial grass installation as a DIY project. However, if you encounter any problems or prefer professional assistance, you can contact Amazing Turf at 1300 680 817. Our expert installers are available to help with your artificial turf installation needs.
5. Can I install artificial grass on top of my existing lawn?
Unfortunately, installing artificial grass over existing natural grass is not recommended. The roots and weeds from the natural grass can damage the backing of the artificial turf. Additionally, drainage could be compromised, leading to potential issues if the synthetic turf is placed directly over natural grass.
Still have questions? We're here to help!
We understand that choosing the right artificial or synthetic turf is a big decision. If you still have questions or need more information, we're here to help every step of the way.
Call the experts or Book an Appointment
Thank you for considering Amazing Turf. Your green oasis is just a call away!
Areas We Serve
Amazing Turf is delighted to offer out top-tier artificial and synthetic turf services across various locales, including Hoppers Crossing, Williams Landing, Werribee, Wyndham Vale, Manor Lakes, Point Cook, Tarneit and Truganina. We're committed to enhancing your outdoor spaces with our durable, high-quality turf, no matter where you're located in these areas. Trust us to bring excellence right to your doorstep.